You'll never forget the proposal.
These days, asking your best friends to be your bridesmaids can be just as exciting. It's become a proposal in itself— a chance to be creative, have a little fun, and show them how much they mean to you.
You can't do that all in a text.
So, what to do? Check out these ideas for bridesmaid proposal inspiration:
Four Creative Ways to Ask Your Friends to be Your Bridesmaids
Make a Bridesmaid Box
Bridesmaid proposal boxes are growing in popularity, and with good reason. They're a cute way to show your personality and really treat your bridesmaids.
Fill them however you'd like— add a candle, wine, a face mask and fancy towel to pamper them, a glittery box with fun photos and a simple piece of jewelry to remind them of good memories, or put together a bridesmaid tool kit with all the things they'll need on your big day.
Give Personalized Hangers
This is simple and relatively inexpensive. Buy a set of wooden hangers, and either paint them or decorate with a Sharpie or paint pen. Decorate a fun sign to slip through the hanger hook when you pop the question. Your bridesmaid can then use the hanger for her dress and keep it long after the wedding as a special yet practical memory.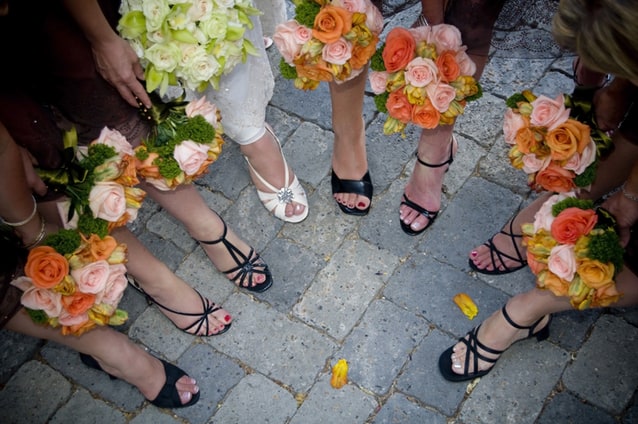 Send Them a Surprise
It's always exciting to get a fun package in the mail. Thanks to the internet, there's a delivery service for everything. Bridesmaid proposals are no exception. Why not take some of the hassle out of yours?
From beautiful bouquets with same-day delivery to sweet treats like edible cookie dough and candy-filled bento boxes to an actual "party in a box," there's a delivery service for your personality. If you're on a budget, you can even try recreating your own.
Keep it Simple
Bridesmaid gifts sometimes get flack for not being practical enough. An elegant pair of earrings, like this popular knot design, is a perfect compromise— they're beautiful enough to wear day-of, but practical enough to wear long beyond. You can buy personalized earrings like these from a bridal company, or do a little DIY on packaging up a pair you buy with a fun message.
The bridesmaid proposal is just one step in planning your perfect wedding. At Earle Brown Heritage Center, we want to help you with the rest. From the food and drinks to the decorations and entertainment, our expert staff will make sure your special day at our beautiful, historic wedding venue is one to remember.